It's been a couple of months now since our launch.  It seemed like the right time to introduce a new drawing.  This is Michelle, one of the few pencil illustrations in Mom's portfolio.  She is trés chic, n'est pas?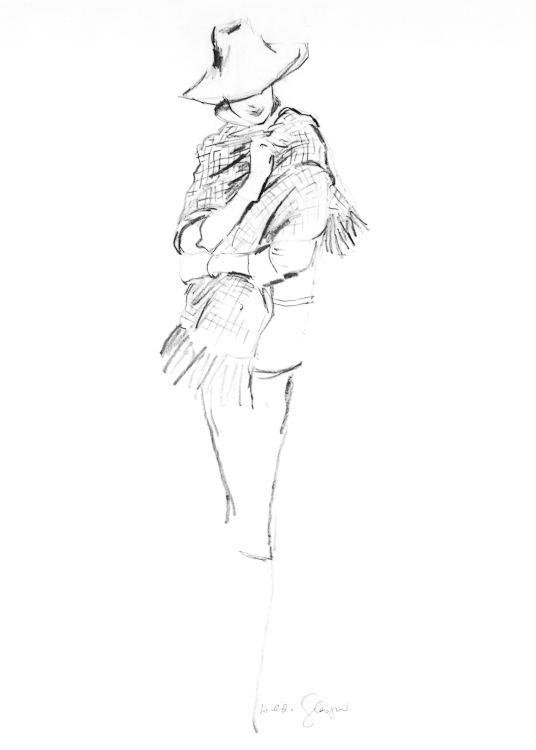 Wouldn't it be something if everyone dressed like a mid 20th century fashion illustration?  I know, hair and makeup would have to be included and yeah, maybe only for a day because jeans are way more comfortable, but just imagine how stylish the world would be?  I'm really not this shallow, but humor me for a second.  I'm recovering from the election.  On that note, doesn't this Michelle remind you of our very classy first lady Michelle?  I could picture her in this.
As far as updates, I had a fantastic meeting in the city regarding a new product that will hopefully be coming out soon.  It is a wow and will dazzle your walls.  Once all contracts are signed, I will reveal all.  Also, there is a new promotion being offered now as well.  Holidays are approaching.  If you're interested in giving a truly uniquely cool gift, just register on the site as a retail customer and you'll get 10% off of your order until 12/31/10.  Promo code is SIMPLYDIVINE. Spread the word!