It is just about here everyone.  The wallpaper should be ready to roll within the next week or so.  Jon at Flavor Paper told me that one women came in ordered it by just looking at the prototype.  This bodes well… They can print it on any color background, scaled to any wall size.  She will be surrounded by beauty.
I did a trade show this week on Long Island and FP sent me a sample to hang.  Here's what it looks like without the final touches.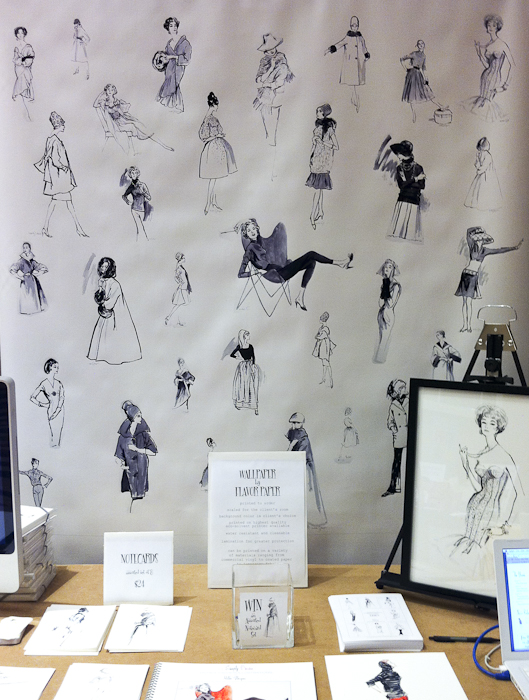 Fabulously fabulous, right?  Now picture the drawings double the size and that is what the final paper will be like.  They are officially introducing it at the ICFF (International Contemporary Furniture Fair) at the Javits Center here in NY in May.
It's been 10 months since I had the first thought of The White Cabinet.  All I can say is "Wow!".