A majority of the drawings on TheWhiteCabinet.com were part of Mom's portfolio. These were her samples, many drawn at the aforementioned Wally's studio.  Laura Mueller and I have recently been reminiscing. She had been one of Mom's models.  I've talked about her here.  She pointed out how the samples were meant to show certain strengths.  What a layperson is looking at may be quite different from a client.  Take Roxanne, for example.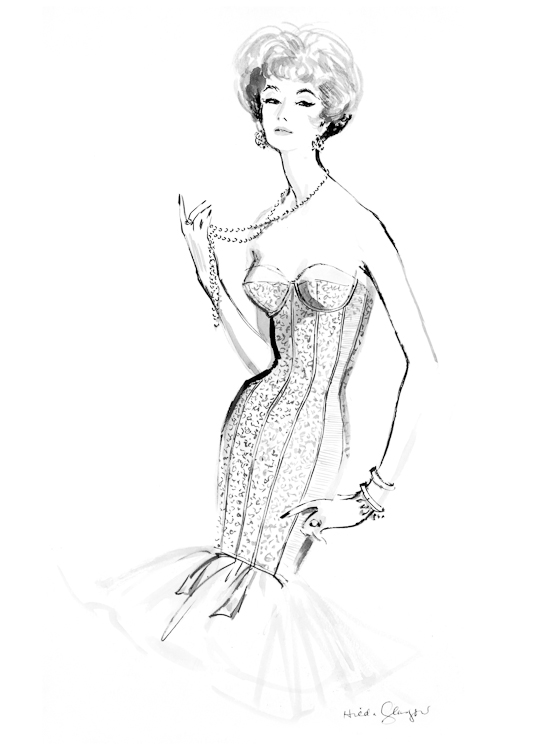 I see an elegant, sexy woman in one of the coolest girdles ever.
Now here's Laura's take on what a client will see: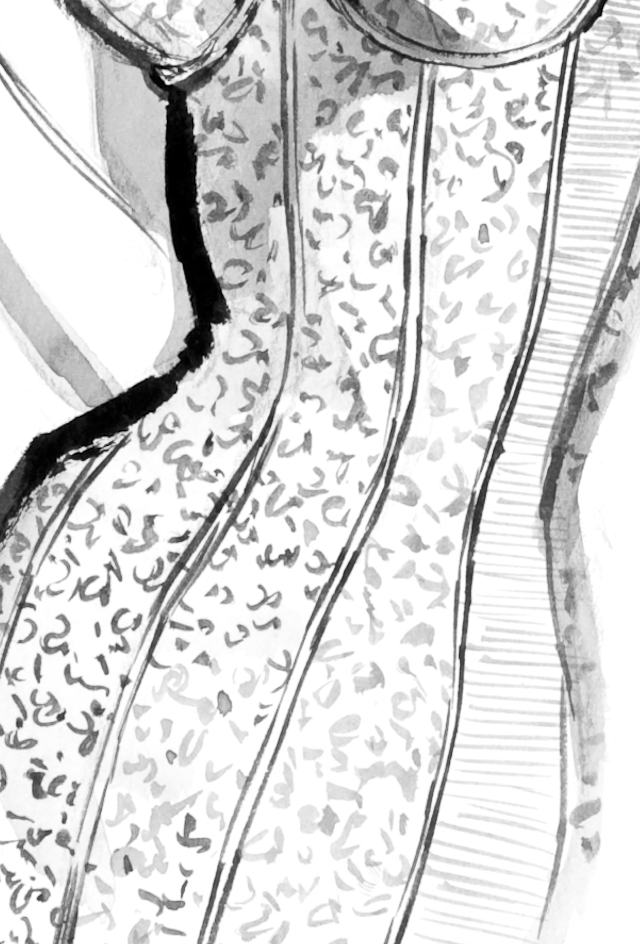 Mom needed to show them that she could recreate the feeling of the texture of the fabric.  When I really started studying the detail of this drawing, I was blown away.
And this one of Rosemary.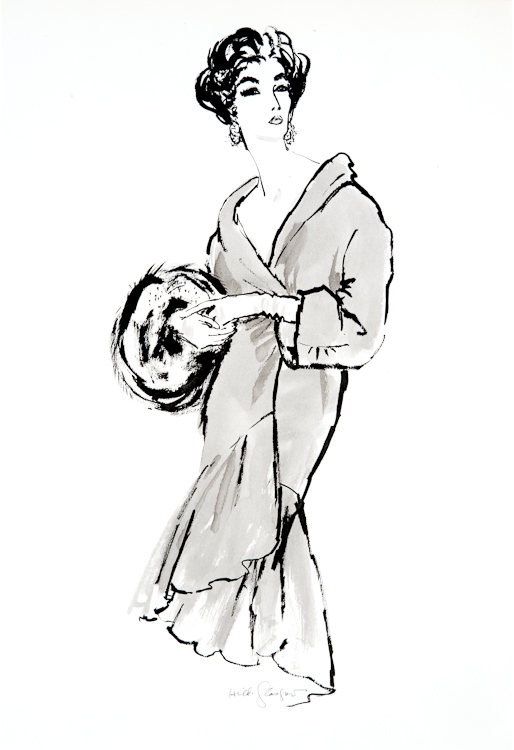 What do you see?
Now look…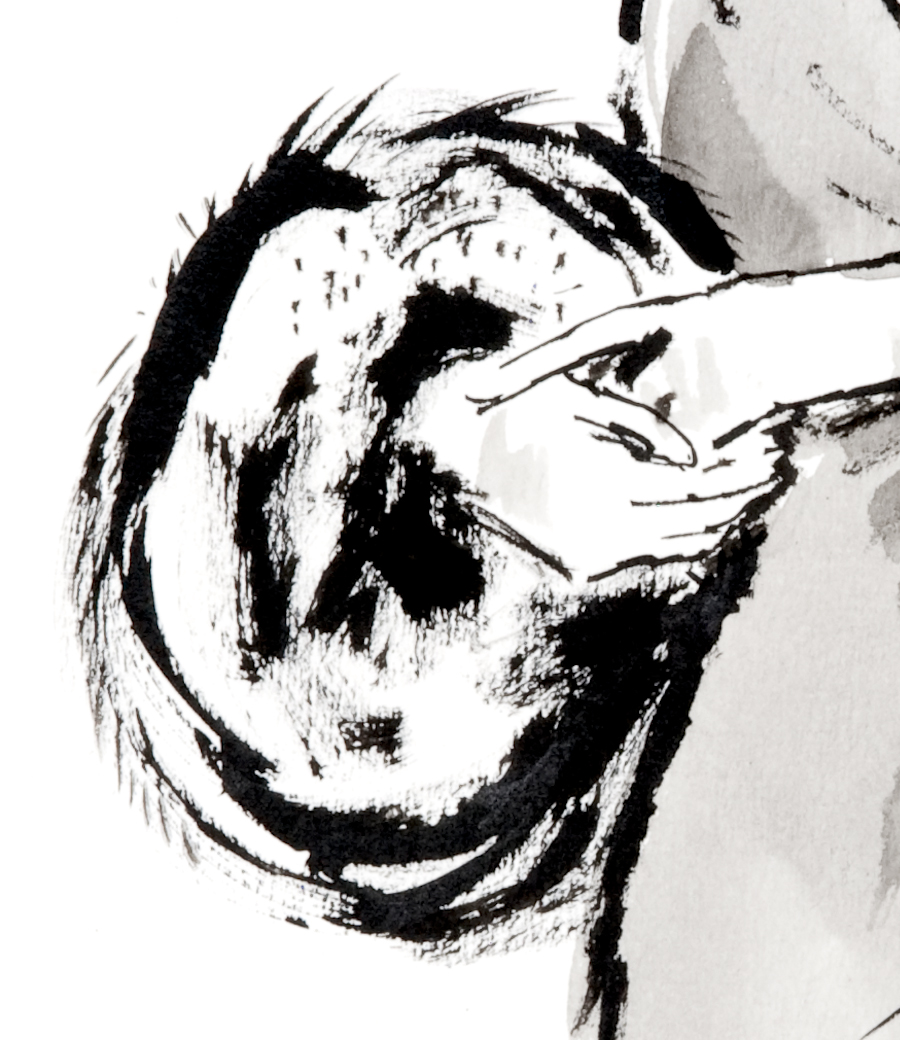 With dry strokes, she was able to create fur. Not an easy thing to do.  I had a booth recently at the Art League of Long Island holiday show.  One woman looked fascinated by this drawing.  It turns out, she's teaches fashion illustration. She said she could only wish that her students understood the details like Mom did.
As long as I've looked at these drawings, there is always something new to discover.