I know. There are a million posts about this lovely lady.  But I never tire of looking at her movies, her face, her clothes.  So forgive me this time that I post about this elegant icon.  Here are the 3 Audrey Hepburn hats that blow me away.
If anyone doesn't know the story of Sabrina, she starts out as the chauffeur's daughter, growing up on an estate owned by brothers Humphrey Bogart and William Holden. She's a tomboy, a jeans and pony tail happy girl. Then she is sent to boarding school in Europe and the "ugly duckling" (yeah, right), turns into the swan with the wardrobe to match.  This is one of the post Europe looks.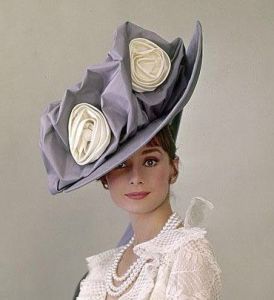 Quite the opposite look here.  This elaborate hat looks like it may have been designed for My Fair Lady by Cecil Beaton, but I can't say for sure.  What craftsmanship goes into making something like this! And even with the elaborate design and large size, you have to look right at that gorgeous face.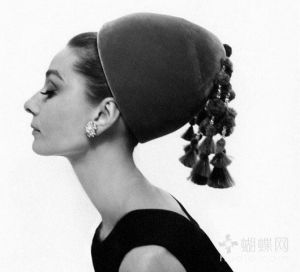 And this mod space age number.  Right out of 2001:A Space Odyssey but with tassels. Only she could pull it off.
I could go on and on.  We've all seen them.  But it's always a good start to the New Year to begin with thoughts of a beautiful person, both inside and out with some really terrific taste!
Happy New Year everyone!